Beaconsfield, Papa John's Community Cup Champions!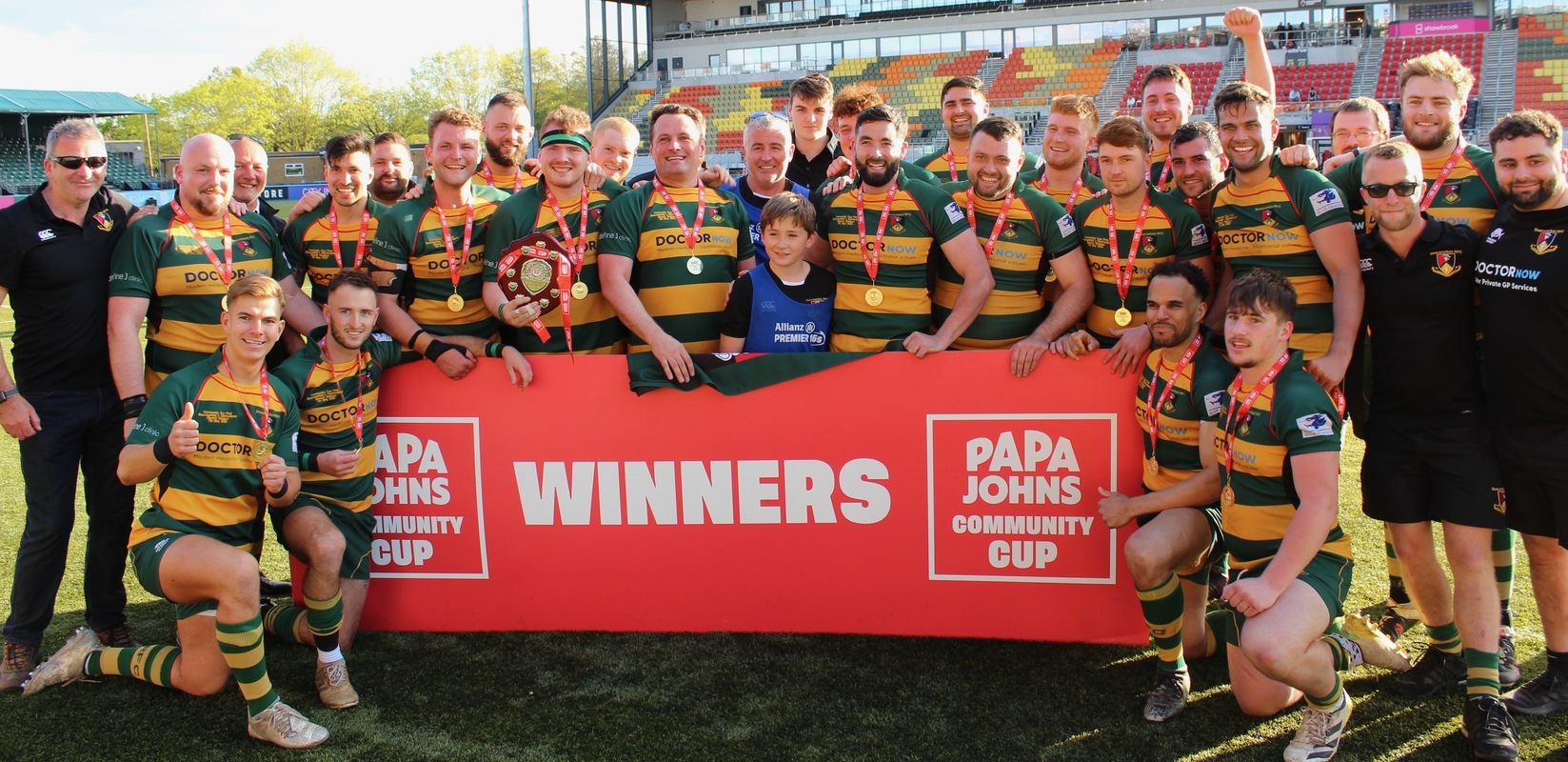 Yesterday was the most remarkable day for Beaconsfield Rugby Club. One that I and many of you will never forget. 
It started with lunch at the clubhouse for players and supporters and a match shirt presentation for the players by Simon Tattersall in his last game as Head Coach. Assisted by Dan Wilson, Club Captain and Ken Kavanagh who, as Senior Player Mentor, played over 300 games for the club.
In our team Tom Rendell, only 17, would be playing in one of his first matches for the club at the StoneX Stadium and Tom French, our coach, would be playing his last on the big stage at the home of Saracens after a career that included a European Cup win with Wasps. Sean Morgan was back from long term injury, playing again with his brother Ryan who, I am told, missed out on a Love Island role to be there!
With a team full of players that have come through the ranks from youth to senior, perhaps it was a sign that Rocky Clark, the ex-Beaconsfield and most capped England player of all time, was in the commentary box for the occasion. Legends like her are made at Beaconsfield Rugby Club and that was certainly the case following an absolutely outstanding display by the whole squad in the Papa John's Men's Regional 2 South Shield.
Champions
This season has been a roller coaster ride, a Hollywood story that has taken us from League relegation to Community Cup champions in only a matter of weeks. Against a strong Dartfordians RFC team we brought home the trophy, winning 29-20. The live feed is still available on Twitter (starting 2h 10mins into the transmission) and a match report follows.
https://twitter.com/i/broadcasts/1rmxPkQNagEJN
Player of the Match
Robbie Cartwright, Aled Lewis and Joe Thomas were all in the running but James Findlay was awarded player of the match by Rocky Clark. Congratulations to him and the whole squad for making us proud!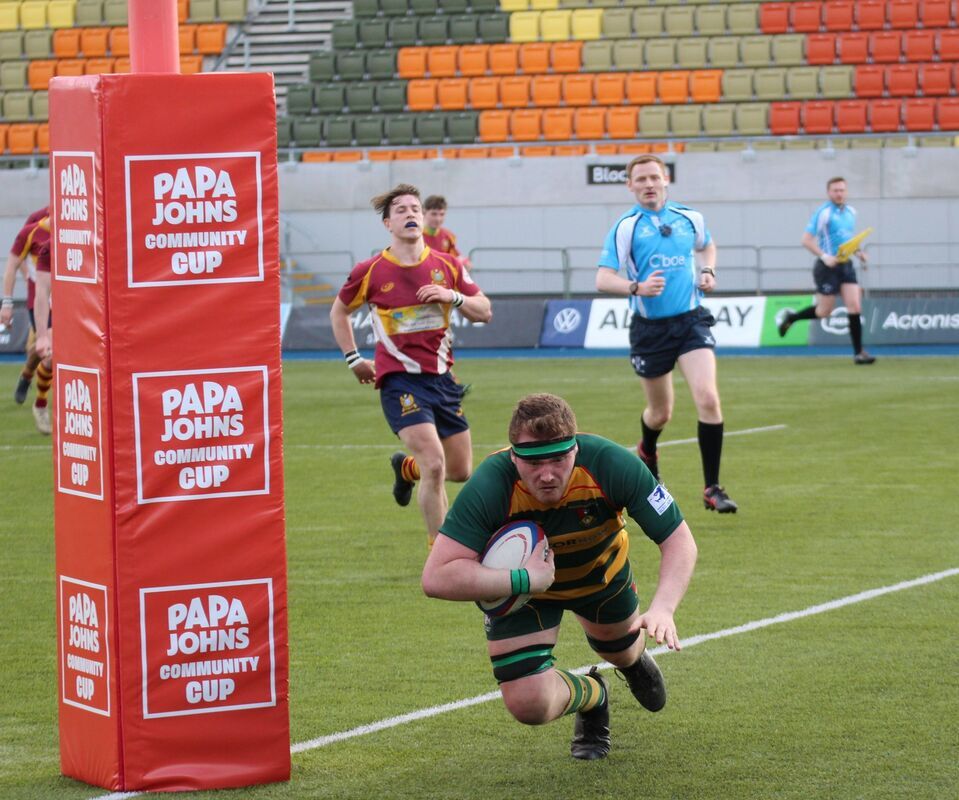 The support from our fans before, during and after the game was fantastic. The send-off was perfect, the players were clapped onto the pitch, cheered from the stands throughout the game and we all celebrated a well-deserved victory when the final whistle went. The scenes at the club when the players returned is something that I am sure they will never forget. Thank you all!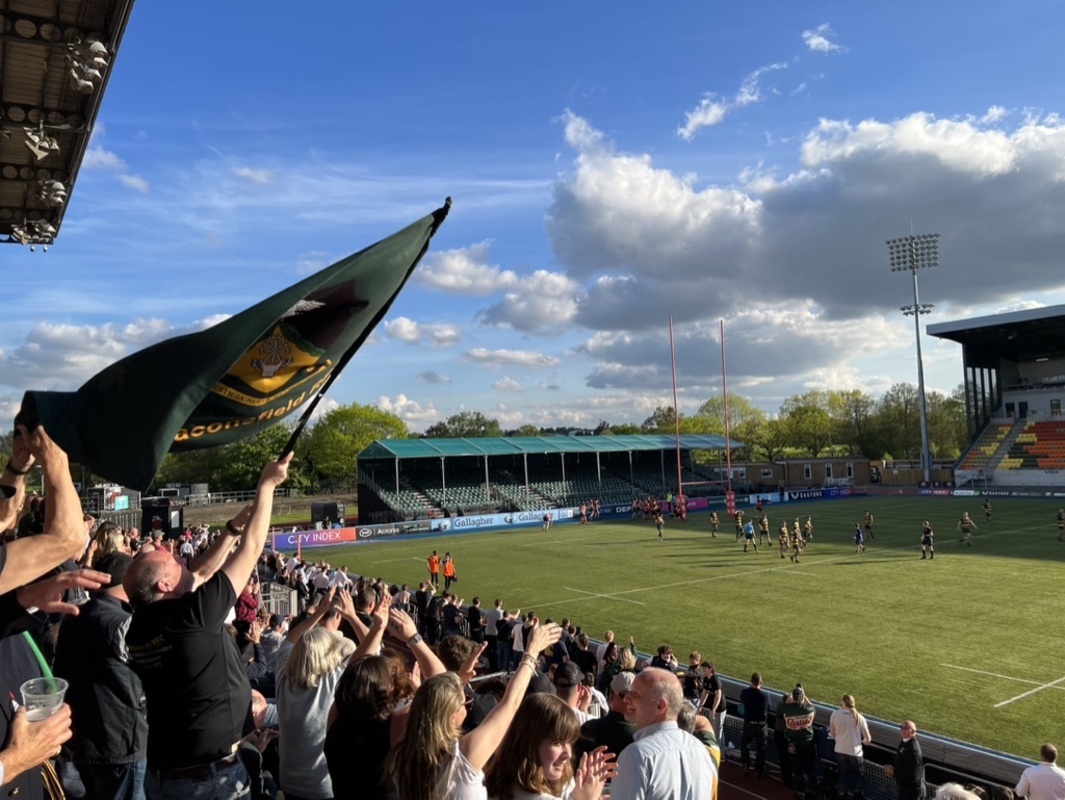 I'd like to thank everyone that gave their time to make this possible and in particular the coaching staff. Noel O'Mahony, our tireless Director of Rugby, Simon Tattersall, our outgoing Head Coach, Aled Lewis and Tom French in his last game for Beaconsfield, our assistant coaches, Ken and Cillian Kavanagh for looking after the players and our physios Jade Blake and Gemma Dovey for somehow keeping everyone on the pitch for the full 80 minutes. I'd also like to thank our sponsors, the whole committee for their help organising the day, Jane Wood and her team for an excellent lunch and Aimee Conway and all the bar staff for their hard work looking after everyone. 
Finally, please join me in wishing Simon Tattersall and Tom French all the best and in thanking them both for all their efforts. I hope we will see them both on the touchline again soon.
Laurence
Chair BRFC
#Beaconsfield #Community #Rugby #Champions #Legends
MATCH REPORT
Beaconsfield RFC v Dartfordians RFC, Papa John's Community Cup Final
Beaconsfield nerves weren't calmed when Darfordians RFC started strongly and went over for an early score in the corner after only 3 minutes. In return, Aled Lewis got us up and running after some good pressure taking three points from a penalty kick. It was end to end stuff with the Beaconsfield defence tested on our try line by a big Dartfordians pack. Perhaps guilty of over-playing a little, we threw the ball wide and Johnny Baxter almost showed a clean pair of heels to his opposite number on one wing and Dan Lofthouse-Smith almost did the same but last ditch defence brought them both down. 
The Beaconsfield line-out took time to get going and gave away some early possesion but our scrum held under pressure and some excellent carrying from Robbie Cartwright and accurate kicking by Aled Lewis and Joe Thomas cleared our lines. Even more remarkable given that Robbie Cartwright was injured in the first few minutes, carrying himself and half the Dartfordians team for the full 80 mintues! 
Another excellent carry from Robbie, followed by a line break from Ryan Morgan (co-captain) and a beautiful pass by Aled Lewis put James Findlay (our other co-captain) into acres of space and resulted in our first try of the match 25 mintues into the first half. Converted by Aled Lewis the score was 10-5 when an unfortunate mistake by Joe Thomas, catching a Dartfordian's player in the face, meant the next 10 minutes would be played a man down.
After exerting a lot of pressure, our opponents capitalised with a rolling maul driving over to score, making it 10-10 with 5 minutes to go in the half. Fortunately, with Sean Morgan back on the field after major injury for his first game and carrying hard, James Findlay capitalised to score his second try under the posts. Aled kicked the conversion and Joe Thomas was back on the field to end the half 17-10.
HALF TIME 17-10
If we thought it was going to be easy, it certainly wasn't. Almost immediately after the second half started, Dartfordians mauled over from a 5m lineout but missed the kick to make the score 17-15.
The opposition forwards upped their game and it was only after some excellent defence turned the tide that Beaconsfield were able to come back into the game. A penalty on the opposition 10m line was attempted by Aled but the ball went wide. We were still able to put pressure on the Dartfordians defence. A great take at the lineout was followed by a Beaconsfield scrum in the middle of the opposition 22 and another penalty kept the pressure on with another 5m lineout.
Despite a final warning for repeated infringement and further mistakes, the Dartfordians held out until another scrum gave Beaconsfield the opportunity to go wide again. A long pass by Aled and another by Joe gave Ryan Morgan an assist and Johnny Baxter an easy run in. A missed conversion and the score was 22-15 with just over 20 minutes to go.
A great turnover by Harry Berryman led to good possession and after a strong run by Adam Hopkins good ground was made and Aled had another opportunity to kick for points, just missing out on three points. Dartfordians came back again and had us back on our 5m line for another scrum but a penalty went our way and we cleared our lines.
The pressure was building again with 10 minutes to go and our defence had to work hard to keep hold of the lead. Darfordians went wide from a lineout and threatened again but great counter attacking gave Tyson Evans-Peters an attacking opportunity and a kick by Joe Thomas was taken out by the opposition to give Beaconsfield a 5m attacking line. We kept the pressure on and after a sniping run from Aled Lewis, the ball was recycled and Ryan Morgan ran a hard line to finish off a superb try. A successful conversion made it 29-15.
With the finish line in sight, Dartfordians weren't finished, and with only a minute to go they went over again after recycling the ball from a 5m lineout. The final score was 29-20. A great final effort from excellent opposition wasn't enough on the day and as the final whistle went the celebrations began!