Lions Member Rewards Coming this September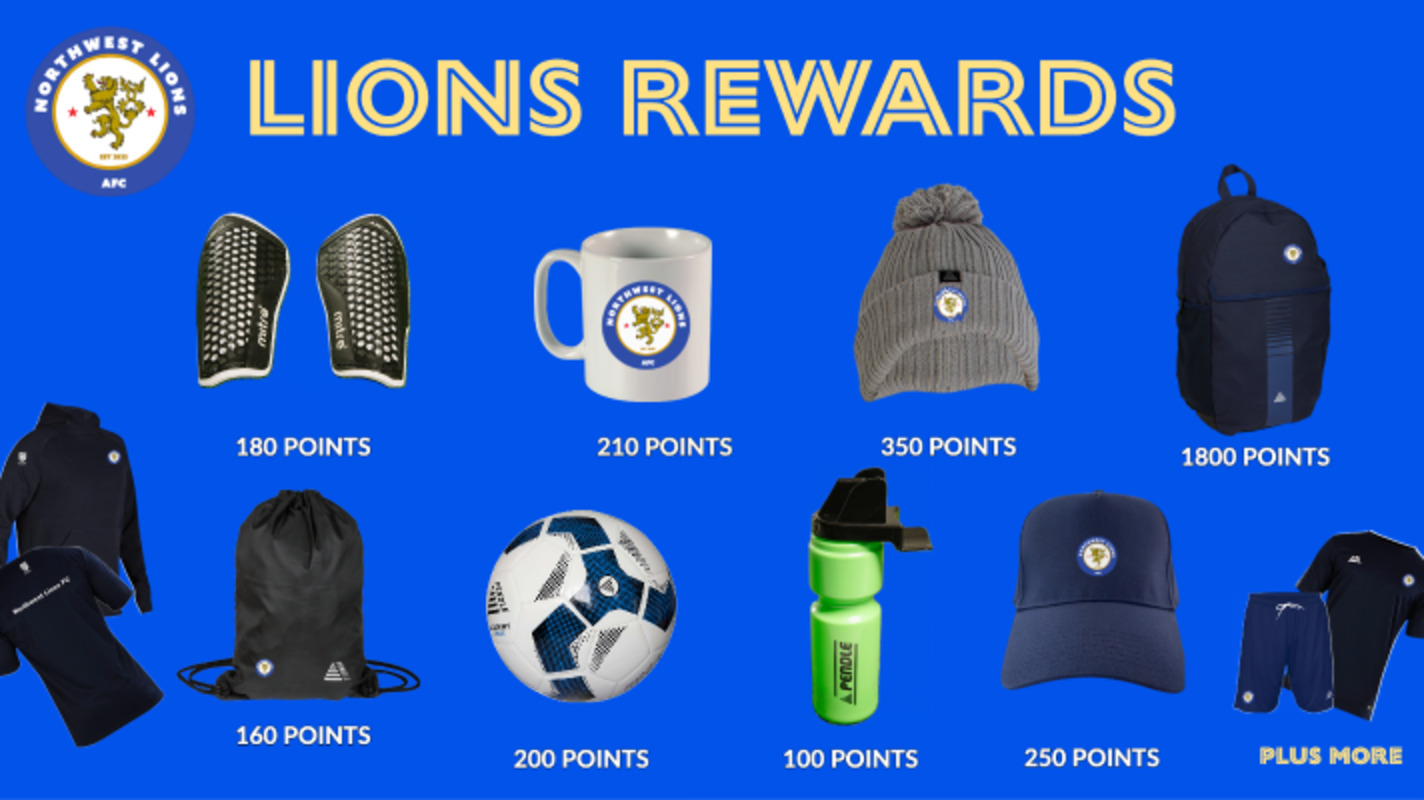 Earn Rewards Just for Taking Part
The club is excited to announce the start of our Lions Rewards Scheme coming this September. 
Club Members/Players will be able to earn reward points when they take part in the club training sessions, games and for just paying club fees on time. 
These points then can be converted towards Official NW Lions Club merchandise from Pendle Sport. 
How it Works
Players can apply for a Digital Rewards Card for the cost of £1 (set-up fee). 
Your digital card can be downloaded to your phone and when you attend your sessions get it scanned to earn points. 
You can also earn points for club challenges, league games and for paying your monthly club fees on time. 
At the end of each month you have the option of using the points you have earned to claim a free gift. (No cash alternative permitted).
Or you can save your points and accumulate them to get a more expensive gift. 
Quick Reminder
Training + Challenges + Matches + Club Fees = Reward Points 
Reward Points - Convert to Merchandise
This exclusive rewards scheme is a first for a grassroots club and we are excited to be able to offer this to our loyal members. 
Ask you team coaches for further information and how to sign up and start earning.