Membership Renewal Evening - Saturday 11th September
Carrick Masters Swimming Club - 18 Jul 2021
18/8/21 UPDATE
This event will be held at the County Arms pub in Truro starting at 19:00. Please follow the link below to buy tickets:
18/7/21
Membership renewal and social.
Put this date on your calendar time, ticket price and venue TBC.
Open to members and guests.
Marathon swimming - come listen to the experts and learn all about marathon swimming:
Speakers, Angie Rogers and Mark Richards who are both club members, will take us into the inspiring world of marathon swimming!
Our first club social event will provide an opportunity to listen to the experts, catch up with each other and meet other club members. Hope to see you there!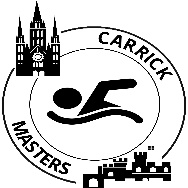 Follow us on
Are you on the lookout for an all-in-one membership system?
SportMembers makes life easier for everyone in the club, by giving you:
Easy email and chat communication across teams and departments
Keep all member data on a single platform, which can also be accessed via our mobile app
Get an overview of attendance statistics, membership history and membership payments
Charge membership subscriptions automatically, and be free of long lists of missing payments
Create club