Saracens Ladies Coach Beaconsfield Bobcats

Last Sunday the Beaconsfield Bobcats were delighted to welcome Sophie Tansley and Maya Montiel from Saracens to join them for an introduction to rugby training session. The session was fun, active and enjoyed by everyone. There were some fantastic skills on display from all of the players and we look forward to the next session on Sunday. Thank you Sophie and Maya!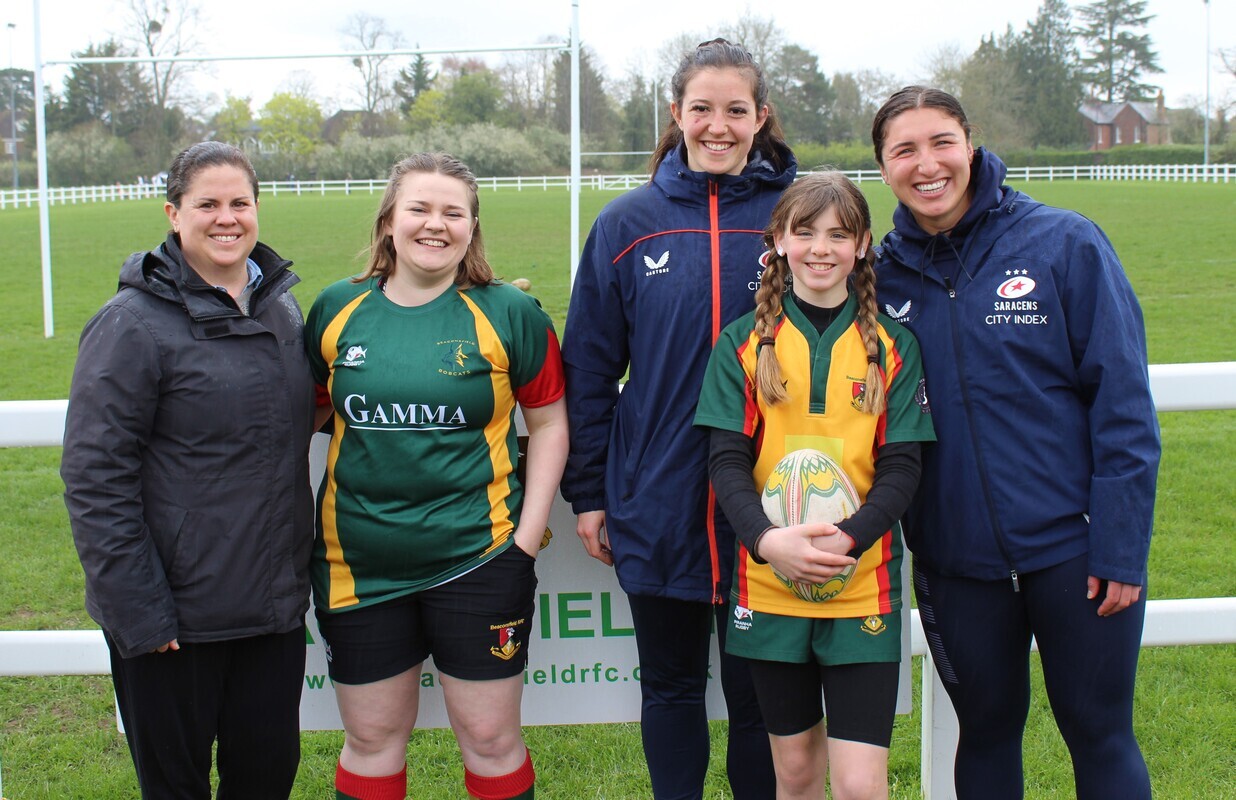 It was also a fitting finale for our outgoing Ladies Chiar, Lucy Summers as the Bobcats gave her an emotional send off and welcomed Katie Rawlings to fill her shoes. Thank you!