Wave of Change - World Record Breaking Attempt
Carrick Masters Swimming Club - 11 Jun 2021
One of our new members, Angie, is supporting a swim between 2 continents which hopes to break the world record as the longest ocean swim:
I will be supporting Neil Agius a 34 year old swimmer from Malta. He co-funded an NGO to raise awareness on a number of issues including plastic in our oceans. Below please find a link to the website: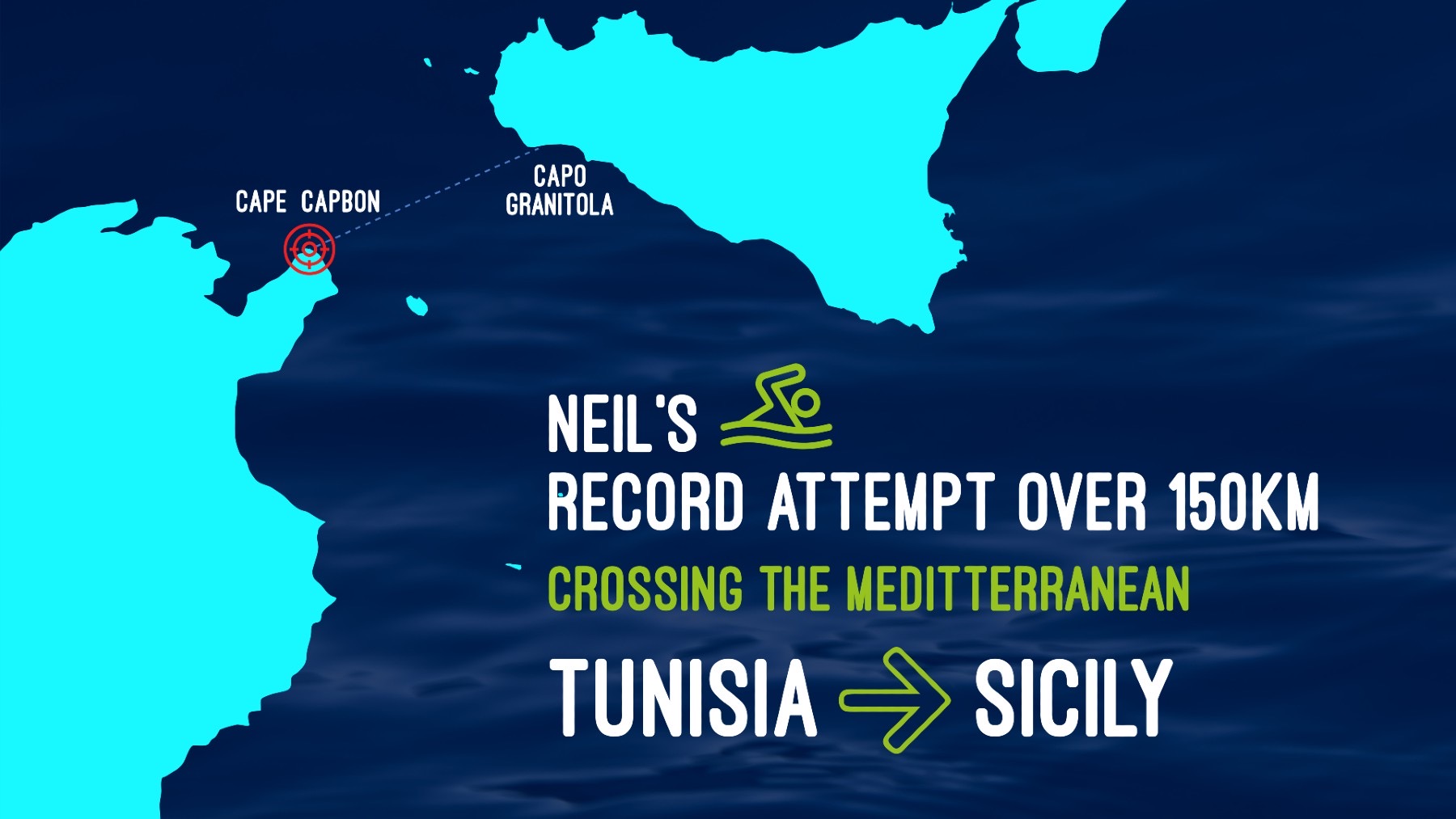 (Image from Wave of Change website)
He was my training partner and we both represented Malta at the Athens Olympics in 2004.  He is currently attempting to smash the World Record to swim the longest open water swim ever attempted:
He'll  be crossing two continents, from Africa to Europe. His message is that we all share oceans and litter discarded in Europe will end up in Africa and vice versa, so all have to take responsibility for our oceans.
I will be volunteering as a medic for the swim and I will also be an observer for Marathon Swimming Federation (MSF) a platform that ratifies independent open-water marathon swims.
Some interesting facts:
The distance is 153km.
The predicted swim time is 50 hours.
He is not allowed to touch the support boat.
He will be swimming without a wetsuit.
The date will be between 25th June - 8th July - depending on the weather.
Challenges include:
Staying awake for 2 nights.
Strong unpredictable winds and currents in the Mediterranean.
Jellyfish.
Shark attacks.
Specific medical risks:
Hypo and hyperthermia - hypo and hypernatremia (dehydration and over hydration).
His tongue will absorb so much water that he will lose his ability to feel thirst. This will make it particularly difficult to ensure he is drinking the right amount of water and electrolytes).
Anaphylaxis from jellyfish stings. We anticipate several jelly fish stings per hour. There is some concern that these may result in a cumulative allergic reaction.
Large fish bite resulting in bleeding/fractures.
Drowing - delayed drowning.
We hope to be able to follow his swim directly on the website, and will share the link when available.
Good luck to Neil, Angie and the rest of the Wave of Change record attempt team! 🏊 🚤 👏
Follow us on
Are you on the lookout for an all-in-one membership system?
SportMembers makes life easier for everyone in the club, by giving you:
Easy email and chat communication across teams and departments
Keep all member data on a single platform, which can also be accessed via our mobile app
Get an overview of attendance statistics, membership history and membership payments
Charge membership subscriptions automatically, and be free of long lists of missing payments
Create club