The History of the Jersey - Manchester United
Have you ever wondered why a jersey has a certain design or how it came about? We got to the bottom of the story in one of the most famous clubs in the world and the journey took us deep into the history of the club!
Manchester United Jersey 2018/19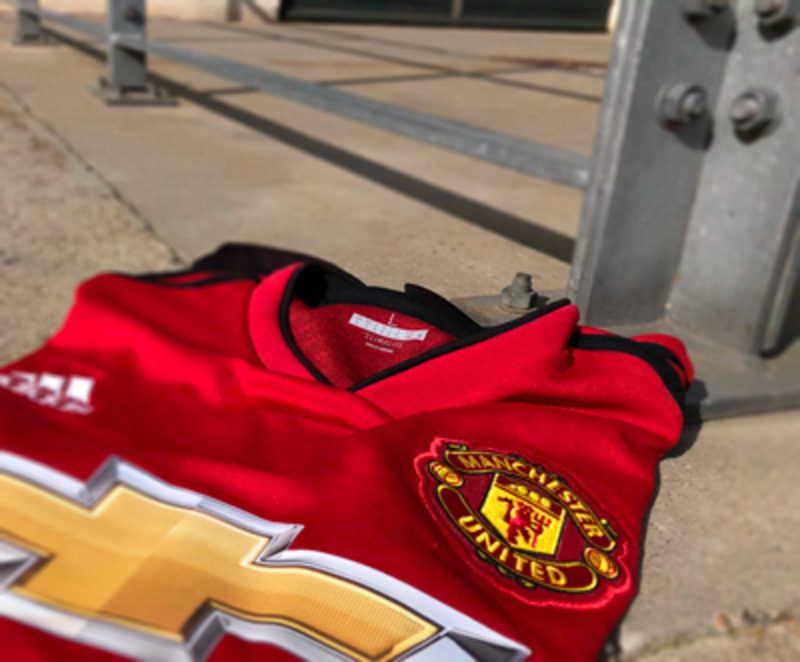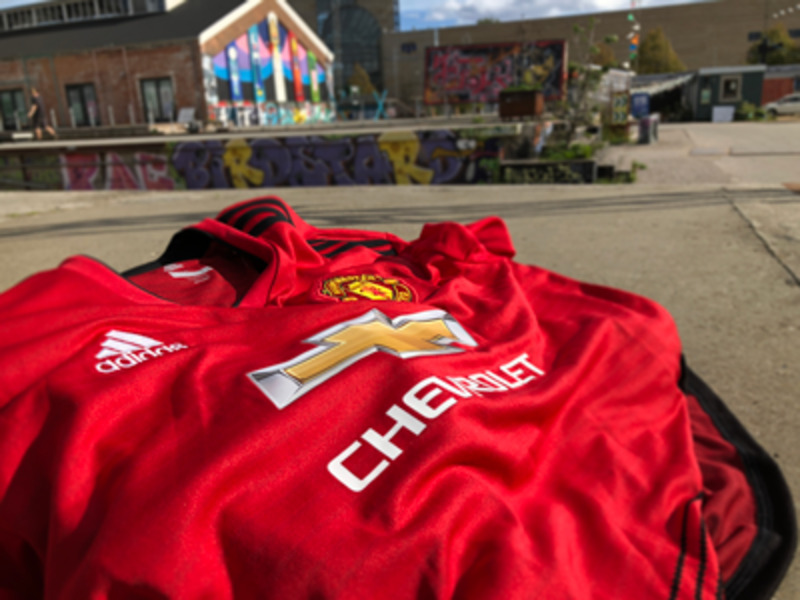 Manchester United is one of the largest and most successful clubs in the world. The club, founded in 1878, is the English record champion with 20 Premier League titles. They have also won the FA Cup 12 times and the European Cup on 3 occasions which ads to an already decorated trophy cabinet
However, the club has staggered in recent years with fluctuating performances and thus had difficulties to maintain its position among the top clubs. In the Champions League, the club has once again the chance to show what's in him! A nice new jersey is to help the club to find its way back to its former glory.

TIP: Read about our Free team App

However, the club has struggled in recent years since the retirement of Sir Alex Ferguson with fluctuating performances and a lack of trophies that has led many fans of the Red Devils to cast doubt over the management of the club and its future.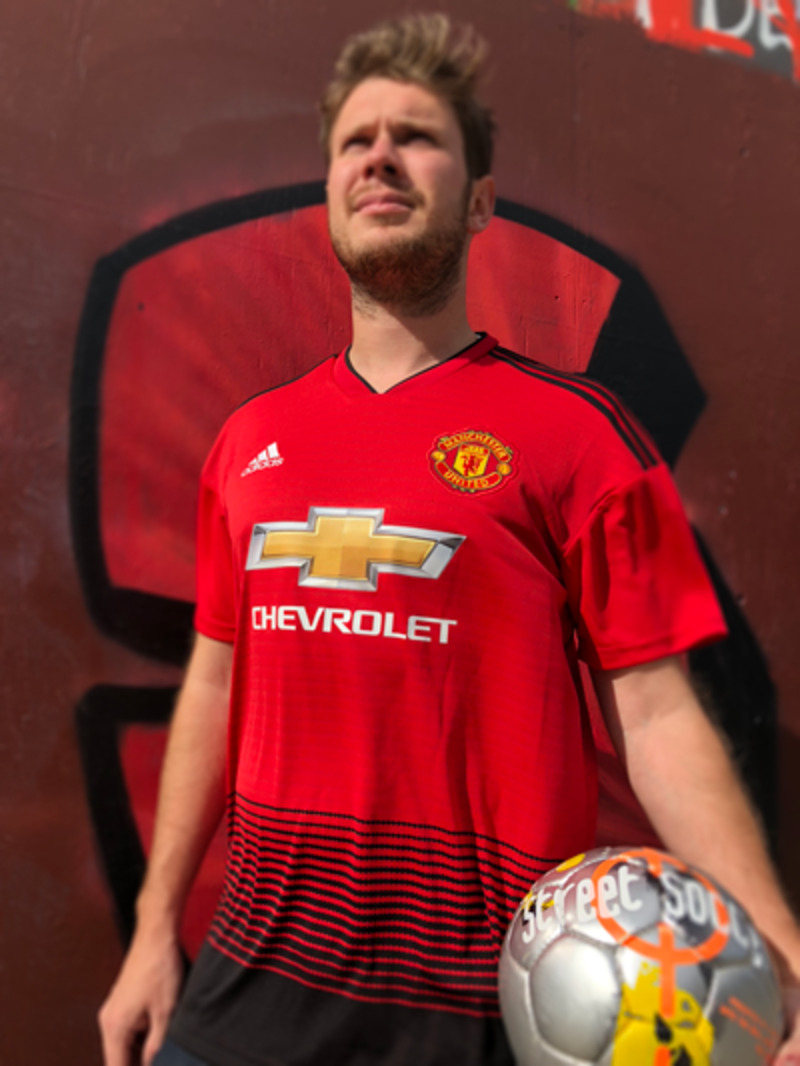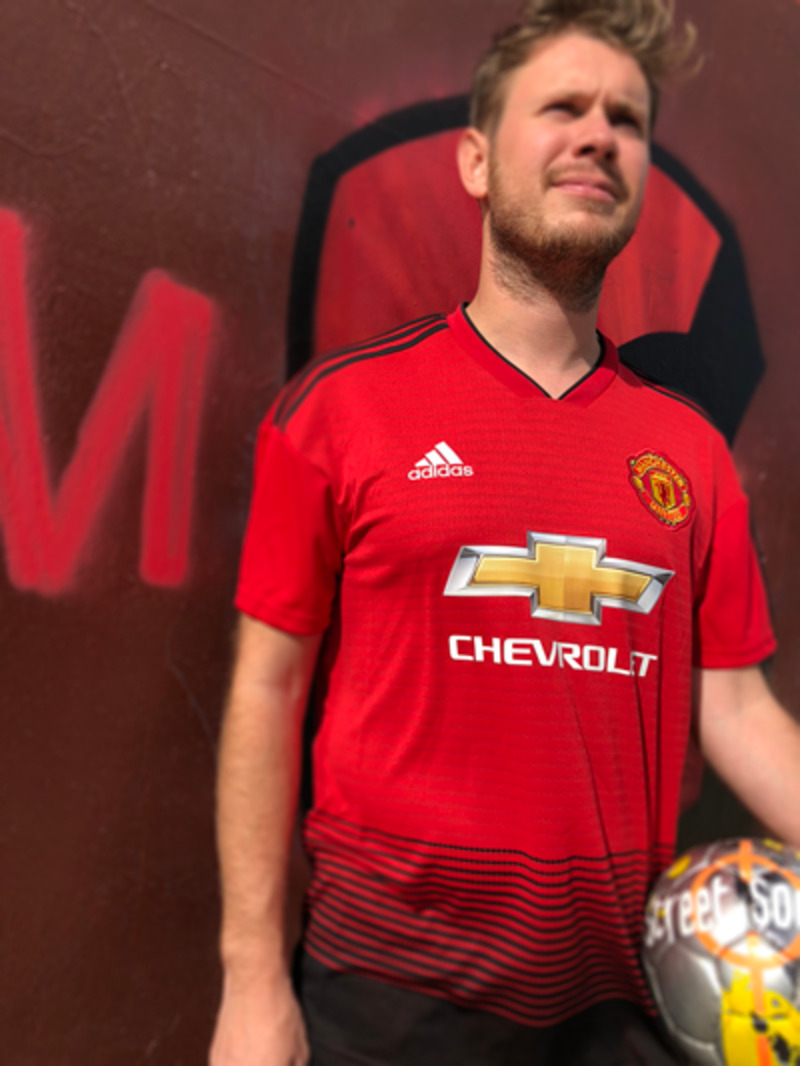 The Stripes of the Jersey
The club is celebrating its 140th anniversary this year but it was not originally known as Manchester United. The club was originally named Newton Heath Lancashire and Yorkshire Railway due to the fact the team at that time consisted of workers from the Lancashire & Yorkshire Railway company. The horizontal stripes on the new jersey are intended to represent an abstract variant of railroad tracks and thus symbolise the roots of the club.
The Colour - A sign of change
The strong red colour, that most fans nowadays associate with the club is also the main colour of the new home kit, but this was not always the colour of the club. Before 1902, the club colours were green and yellow. When the club changed its name in 1902, they also changed their image and has since been in the characteristic red colour.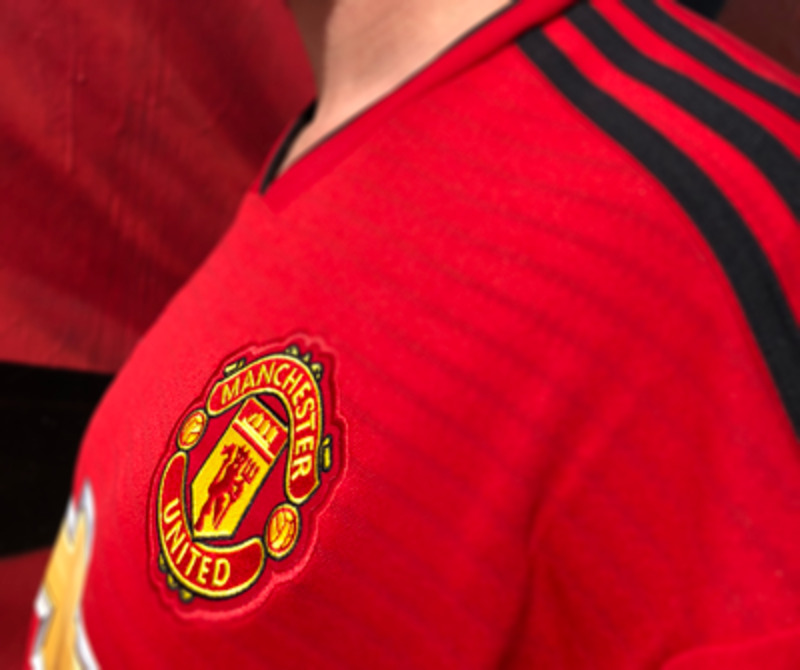 Invisible to the fan - For the athlete a world of difference
Manchester United jerseys are made by Adidas and equipped with the best of the best. The jerseys are adapted to the athletic physique of the football players and particular attention is paid to the shoulder and chest area. The jersey is made of 100% polyester and equipped with the latest Climachill technology. The Climachill technology is the most breathable material that Adidas has produced to date. In addition, thin aluminium threads are incorporated into the jersey, so that it has a cooling effect on the body of the athlete which ensures ultimate comfort. The material is super durable, so it survives even the toughest duels.
A Jersey for the Fans
Of course, as in most other cases, there is also an affordable replica version of the jersey for fans, which is a little differently equipped than the player. Among other things, the jersey for fans is partly made of recycled polyester and there is a slighlt different cut in the design, so that even those of us who are not professional athletes, shine in it! :)