PRO features
Upgrade to PRO and get all advantages!
With SportMember PRO you don't just get individual functions, but a completely rounded club software for all your needs!
How many members do you have?
PRO features
Explore our PRO features. The PRO features are a number of additional and extended features that ease everyday club life.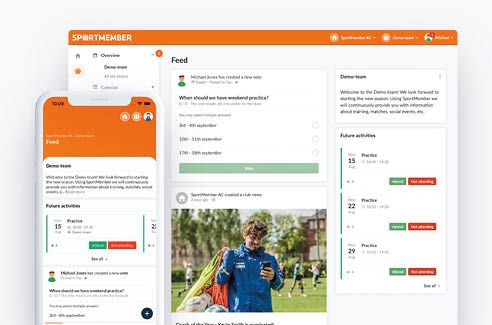 Banner free system
Free all your coaches and members from advertising - no matter which device they use to access SportMember.
Own banner management
Manage the banner spaces in your club. Leave them free for an ad-free SportMember or fill them with banners from your sponsors and compensate the costs for PRO.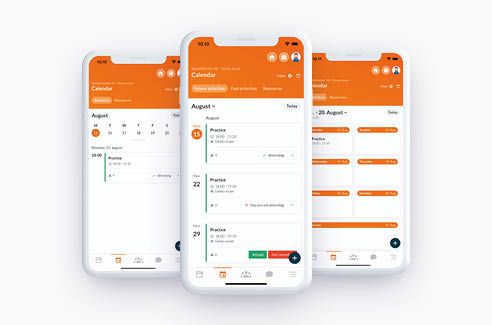 All premium functions in the app
As a PRO club, all your coaches & members have access to all premium features in the app, like the different calendar views or the smart inbox.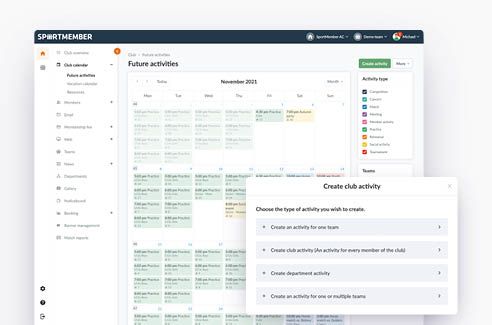 Advanced club calendar
Create activities for multiple teams at once or the whole club in the club calendar and copy existing activities quickly and easily.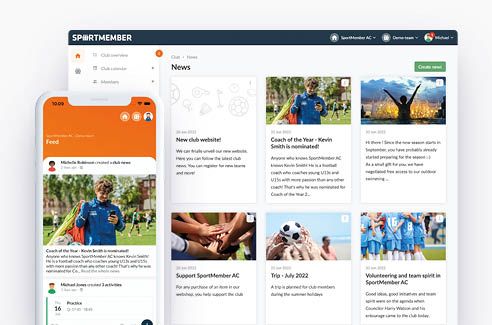 News & Newsletter
Publish club news easily via app & email and keep your members up to date on what's happening in your club.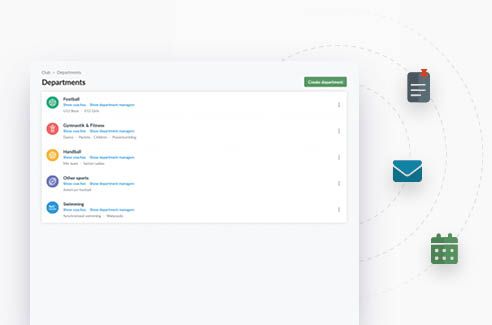 Department management
Sort your teams into departments to reach specific target groups of your club. You can create specific activities, notes and emails even faster and easier.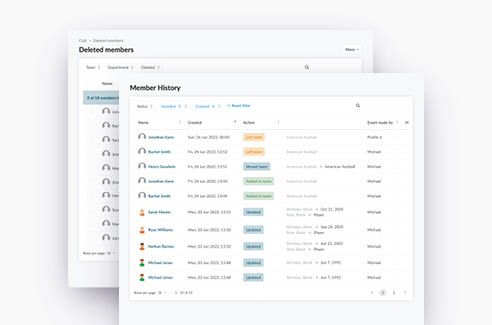 Deleted members & Member history
Keep track of all your members' data, all changes that have been made and who made them - including former members.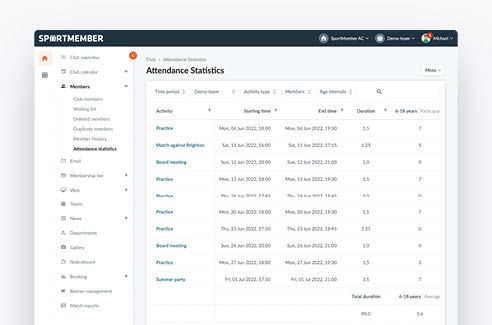 Attendance statistics
Get an overview of all activities of your club and which age groups participated in them.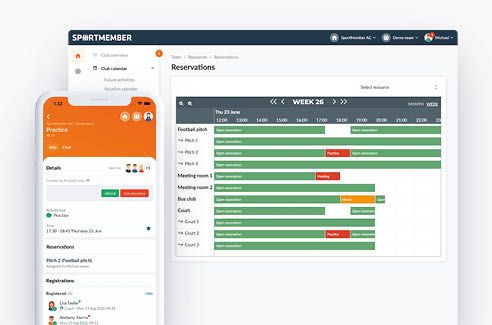 Resources
Manage the resources of your club! Assign courts, lanes or equipment to teams or let coaches book them for their teams.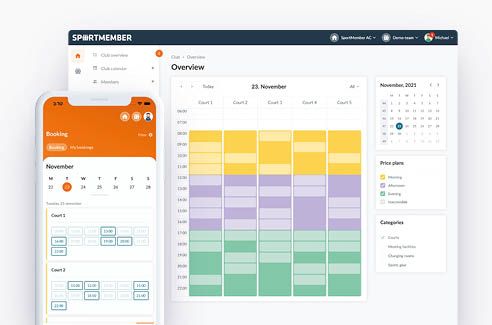 Booking
Make club resources available to your members - whether it's equipment, lanes or time slots for the gym. Simply define when and how to book and keep track of it all.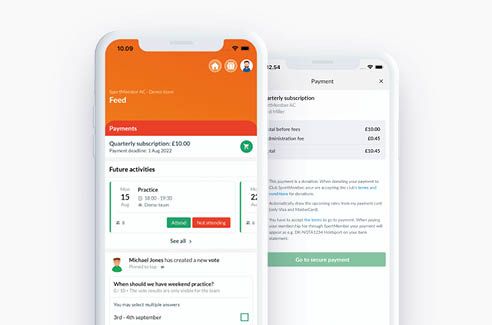 Membership fees
Automatically block non-paying members from signing up for activities - the system will show a payment button instead of an attending button.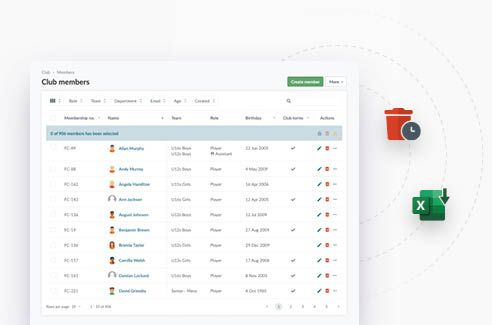 Membership management
Export your membership data and let members leave the club at a certain time.