Treasurer in a club: Membership payments with SportMember
Even though the treasurer's role is often the most important in a club or a sports association, it does not necessarily have to be the most resource and time-demanding task in the club.  At SportMember, each and every day we are devoted to making it easier for everyone to be a part of a club or an association, and that of course also means the job of being the treasurer.
Besides an online squad list, we also offer a payment system with automatic payment reminders sent via email.
The system will handle your membership fee collection
The membership fee in SportMember is the treasurer's best friend. From here, every membership fee is set up and sent out, no matter if the club or association sends out the fee every year, every sixth month, every third month, or every single month. You, the club, decide the payment date, amount, and even what we call "in-between"-payments which is a reduced payment amount that could be for those who join the club half way through the payment period. When new members join the club, the system will detect the new members automatically and send out a request of payment to them via email.
Furthermore, the system will take trial-memberships into account before sending out a payment request to the new member. The system is also capable of exempting members who are inactive or  injured and the system will therefore not send them a payment request.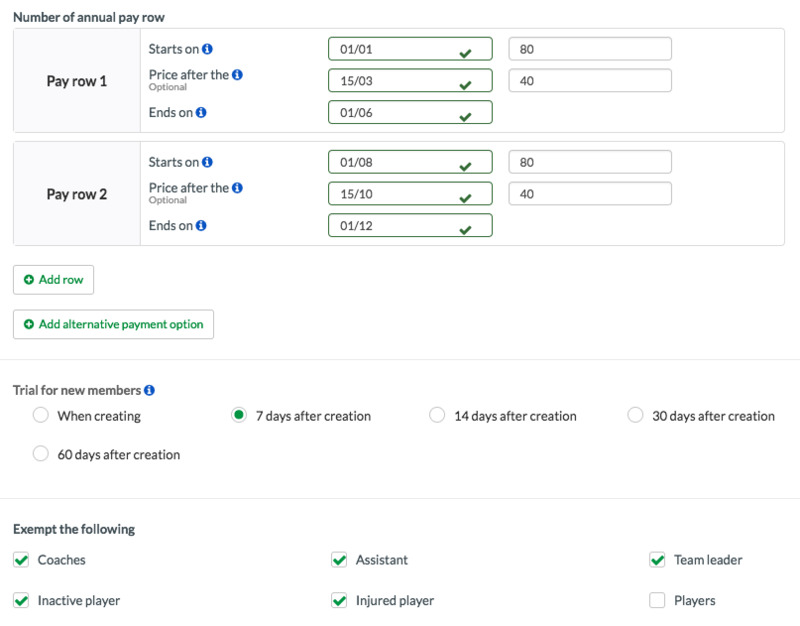 All current and future payments are registered in the system with name, amount, team, and payment date. If the club is experiencing problems due to members not paying on time, you can save a lot of time and ressources and collect these missing payments easily.  A few simple clicks is all you need to send out payment notifications to remind your forgetful members about the due payments.
To deal with the issues related to members that have not paid after the due date, SportMember has developed a function that allows the club to block the member from registering for upcoming team activities on SportMember. This function has become an essential tool to many clubs and is very helpful in order to make every member pay on time if they still want to be part of the unity and camaraderie on the team and in the club.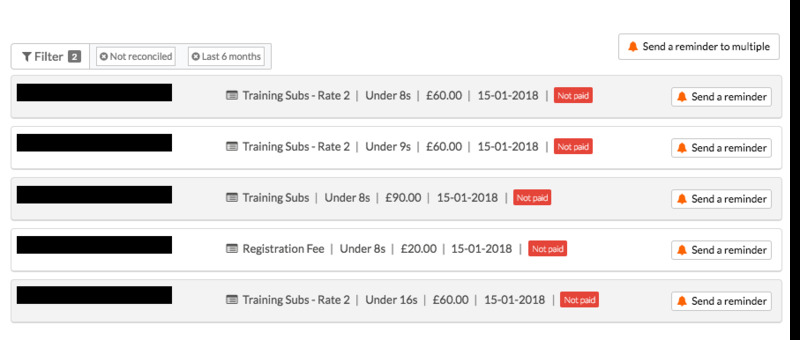 SportMember does not charge the club any yearly or subscription-based payments. Instead, there is a management fee connected to every transaction of £0,35 + 1%. This fee is automatically charged to the specific club member paying the fee. But if the clubs want to pay the fee, this can be selected and then the fee will be withdrawn from the charged amount for every member.
Besides delivering a system that handles automatic send-out of email to the members, we also handle various payment options such as Visa and Mastercard. 

Do also read about our free Line up builder