Training calendar
We are dealing here with one of the basic elements of SportMember. The online calendar is the team's and club's most important tool for organizing activities, and getting people to show up for training and matches. With its built-in features, it has never been easier to agree on when the next match or training will take place and when an activity will change to if it is moved.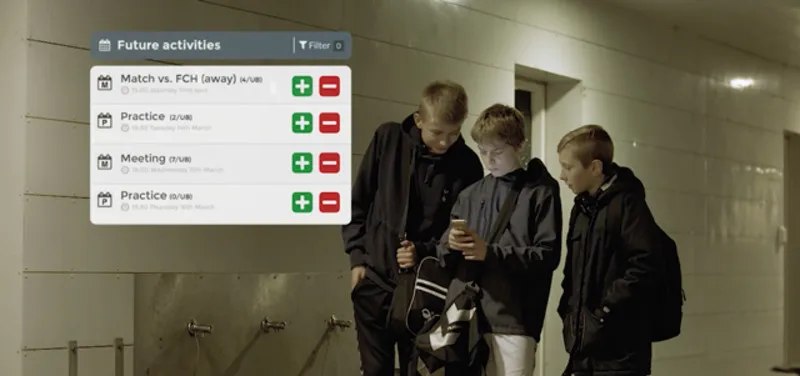 Online schedule maker free - league fixture generator
Whether you're coaching little kids or full grown adults, you have a whole season ahead of you that requires lots of planning and organizing with lots of busy people, who are either working, parenting, studying or all of the above. With SportMember schedule builder, you can create a teamer fixture with all the necessary information about practice, matchday, carpool, lineup and more in a calendar schedule maker. All of this is accessible to all users in a shared calendar.

When the free sports schedule builder is made, users are also able to make comments and confirm attendance to every event. Making the whole season visible in a shared calendar is a great managing tool with our schedule builder, that will free up time for the coach or the coaching staff to do what they what to do: coach.
Team calendar app - free sports schedule/fixture
Your teams schedule can be accessed both online on the teams homepage, or though the SportMember app as well. The app has push notifications integrated with the free sports schedule builder system. So when someone makes a comment or lets the team know if they are coming to practice are not, a notification will appear on everyone's smartphone. This feature is of course customizable so each individual user can turn the push notifications on and off whenever they choose to do so.
For many small clubs or teams one of the most exciting things about the sports schedule maker is that it's free. SportMember's basic membership plan is free of charge and comes with all the necessary features needed to manage a sports team effectively.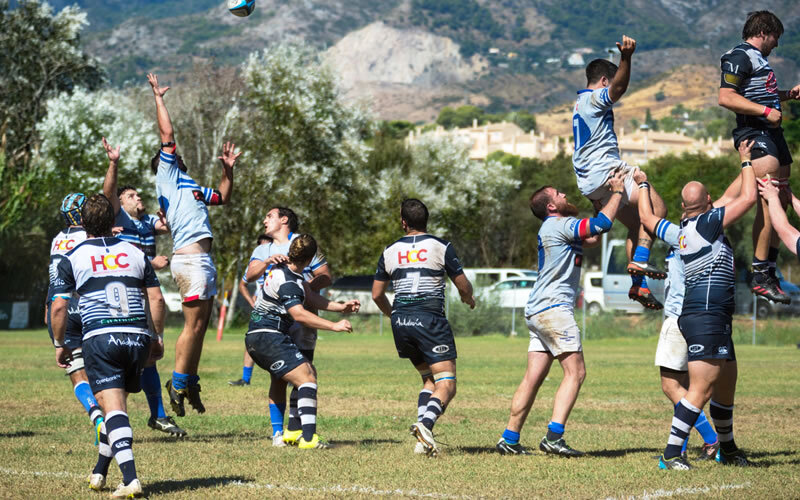 Sports event planning - my schedule
Our teamer schedule builder isn't just for coaches. It is a highly productive tool for upper management as well. If you manage a club with more teams in the same or in different sports, our schedule builder lets you create a calendar for each team in the club (and one for the entire club if needed), which gives a complete overview of all of the sports clubs activities. With the website and the SportMember app you'll have an excellent framework for managing your club and simultaneously creating an active community around it. With all members using SportMember,

it is possible to share information and photos from planned and future events across team calendars that will raise - not just team spirit - but club spirit in its entirety. If you want to manage a team or club today, it is almost impossible without an online digital team organizer. Small teams as well as big ones need an efficient tool that's practical and easy to use for of the team members - especially for the ones who have to do the organizing and scheduling.
This can be a troublesome and frustrating task, which is one of the main reasons why SportMember was developed in the first place. One of SportMember's core values is to make team planning and organizing as easy and engaging as possible for all members involved. With the sports schedule builder you can use the timetable generator in an online schedule maker. 
Free schedule builder - features
With a scheduler maker system it is developed specific for sports clubs og teams, you'll get features that are designed to optimize the logistics as much as possible. It is an ongoing process and we continue to make improvements and new features, with the great feedback we get from our users. Here is a list of functions that are available with our schedule maker at the moment:
Shared calendar: The shared calendar is an essential part of the club and team schedule maker. It's within the calendar that all the activities are layed out. The administrator can add details to each activity and copy existing activities onto future dates for easier planning. Most importantly, the whole calendar is open for coaches, players and parents if needed. This ensures that all involved in the team can be aware of where, when and what is going on.
Sign-in function: When coaches create an activity in the schedule, they can send out a sign-in notification to the players at the same time. This can also be setup to be sent out automatically. Through the SportMember app players get the notification on their mobile device, and they can sign-in or out immediately. Then the coach can see who and how many are attending the activity.
Online communication: The schedule maker isn't just for planning. It is also a platform for communication; coach to player and player to player. Everyone is able to send out emails to the whole team and there is a chat function for coaches with every activity scheduled. This enables the coach to give information about what is planned, and the players can message the coach directly in the chat if they have questions or ideas for whatever is planned.
Push notification: As mentioned before, the sign-in function works as a push-notification. The players get a notification when an activity is created in the calendar and the coach gets one, when the players give notice of whether they are attending or not. But there are other push notifications that can be activated as well. "Reminders" can be sent out to players about an upcoming match, or remind them to sign-in or out to an activity. This allows for quick and easy communication within the team without to much disruption in everyone's everyday lives.
App integration: When you sign up with SportMember you'll get a free website for your club or team, where you'll have access to all of our services. The website is also your online community platform for all your members, so everyone can log on and see what's up. With the SportMember app, which is free to download in either Google Play or App Store, you'll have access to all of the features in the sport schedule maker as well. This means you don't have to log onto the website every time you want to communicate with your members, but instead you can easily do so on your phone, when you're on the move or on a break.
Sports calendar app  - not just football
It may come as no surprise, that most of our users are from football clubs and teams. This isn't true just for us, but for most online free sports schedule providers. However, we've integrated lots of other sports into our software with features like a league fixture generator. Of course scheduling isn't specific to any sports, but our other features such as statistics and lineup building aren't transferable onto a football template. That's why we have developed templates to other popular sports as well, so that before a match you can make your lineup, and after the match type in stats for sports other than football.