Membership management software
Online membership management
Club membership management software - it's an integral part of all sports clubs and any other member-based associations. You need to collect and store membership data, but what's the best way to do it, and is it GDPR compliant? 

There are several options to handle sports club membership management. Some of them work offline, others online. At SportMember our digital membership database comes with an integrated app so you can use the software on a computer or on mobile devices. 
Explore how your club can benefit from using SportMember.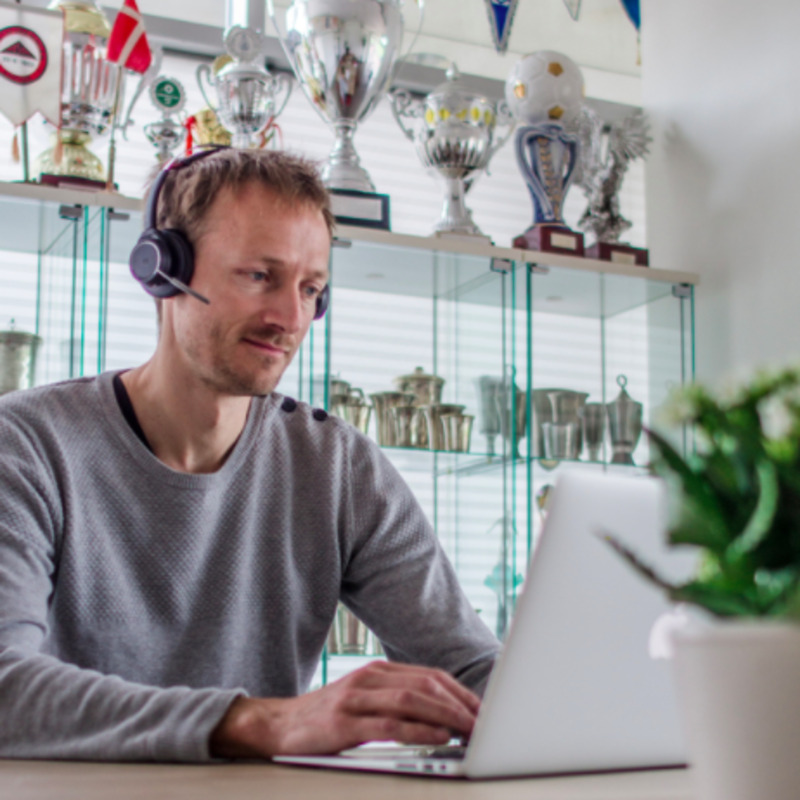 A free membership database
Membership management software for free? You're probably wondering what it costs. For most smaller clubs, management software isn't included in the budget, and the idea of having a software solution might not seem attainable. 
The best case scenario is to hope for free member management software. This is one of the reasons why many sports clubs and teams use Excel, as Excel already exists in most clubs. However, with SportMember you not only get the membership database management system for free but several other core management features like lineup builder, and an app everyone at the club can use.
The basic functions are all available free of charge, so you can get them without having to make room in the budget for a membership management system.
Member management software - Benefits for the club
When management of members is being done online, you can access the club membership database from any device - just type in your username and password, and you can log on from a PC, tablet or smartphone. With Sportmember you get lots of other benefits as well to manage your club and your members:

Multiple admins: If you are a coach and only manage one sports team, it's probably not necessary for others to have admin access to the membership database. But if you have a club with several or more teams, you can give each coach admin rights to each of their teams. This gives the coaches a good overview of their squad, and delegates responsibilities accordingly. So if a team gets a new player or a player has to be moved to another team, the coaches can manage it themselves. So multiple persons can help in keeping the membership database updated, whilst the club still retains control of the member management.
Autonomous members: Association administration online also includes the option of decentralised use. But with the member administration freeware of SportMember, it gets even better. Since each member has their own login to the system, each player, parent and trainer can maintain their own personal information. So if a member moves, gets a new number, or just wants to add missing information to the system, the member can easily do it themselves. No need for a club leader to take care of it, making the member administration of the club a breeze.
Instant communication: If you have an important announcement to make to all the club members you can send it in no time through the membership database software. Just select all members and send an email, push message, or SMS. Maybe an event has been cancelled or rescheduled last minute. With SportMember, you'll be able to get the message out in no time, and you can be sure, that everyone got the message. There are lots of situations for a sports club where instant notification to all members, or just the ones you choose, can be very useful. 
Less work - more time: Member management is made easier, and the club also saves time. Instead of having to register Excel-filled papers in Excel spreadsheets, coaches can register players by only sending an invitation link to new members. For new members who have found the club through its homepage, there are also online registration forms, with which new members can easily apply for membership in the club online. The membership management software is not only simpler but also saves the club time and resources. This lets the sports club take care of more important things - more time for sport!
These are just some of the benefits you get by managing a club or team with SportMember. Since it's only a part of our entire sports club software package for teams and clubs, there are a lot of other features that your club can benefit enormously from by having the member database as an integrated part of it. Scheduling, attendance tracking system, lineup building etc., all this becomes much easier when you use SportMember.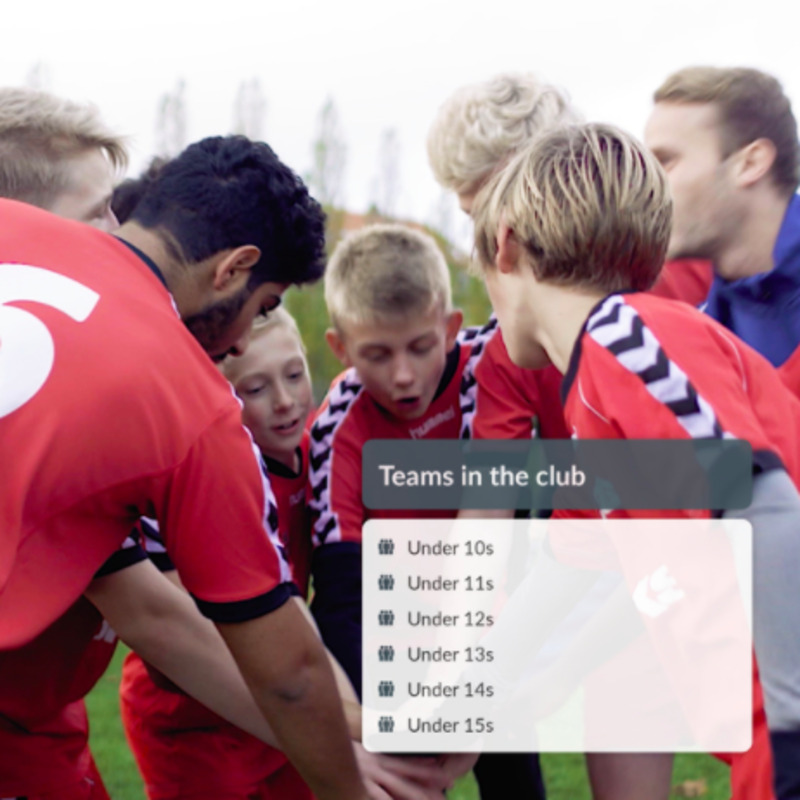 Membership management software free - A great tool for coaches
It becomes an indispensable tool for every coach of every team sport because you no longer need to fill up your phonebook with contact information for team members. Instead, all coordination and communication take place online or via the free SportMember app, where members can sign up for activities themselves.

The coach stays informed of how many players are available for this weekend's match via the stat tracking system and it's easier to manage the club or team. 
Use the membership management app
If you need to contact your team members, simply send a push message, email or SMS directly from the SportMember app to all team players and/or parents instantly and simultaneously.
Another great member management tool for coaches is the statistics module that stores attendance statistics for each member on the basis of the activities they sign up for. You can also type in live statistics, so you can see how your members' performance develops during the entire season. SportMember free club membership database software is one of the best available tools for your sports club or team!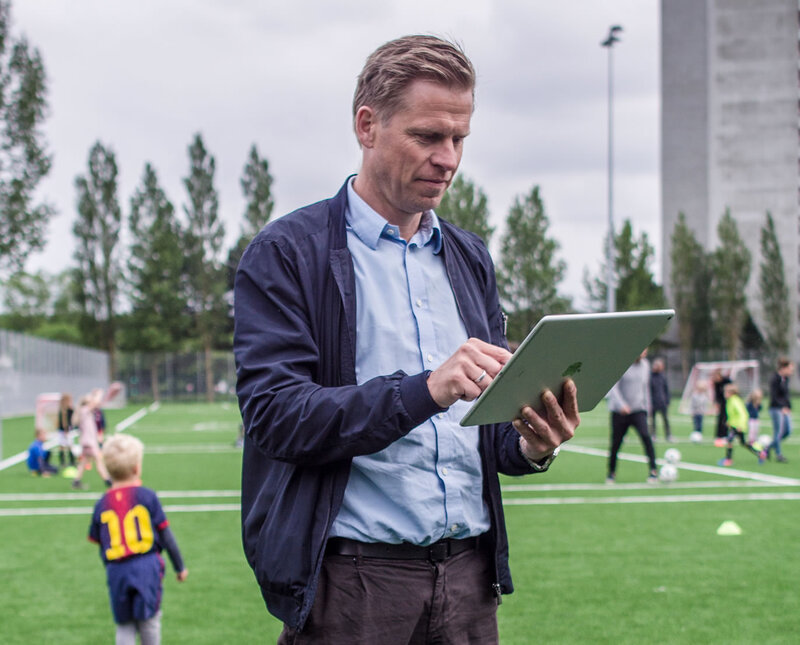 Free Membership management software - Getting started
If SportMember's membership database solution sounds interesting for your sports club or team, you can create an account free of charge by clicking on "Create profile" at the top of this page and selecting "Create club" at the end of the process.
Get in contact if you need help: [email protected]. We can help the transition to SportMember as easy as possible. We can help import all existing club members, create membership fees and set up a website. Contrary to what people think, it doesn't take several weeks/months to get started with a new membership system - we can do it all in one day.
As soon as a single welcome email is sent to all members, it is just up to them to click on the provided link and add their personal information and voila, you are in the process of SportMember!
For more info please feel free to contact us on our contact page, where our support staff will be happy to assist in any way they can.