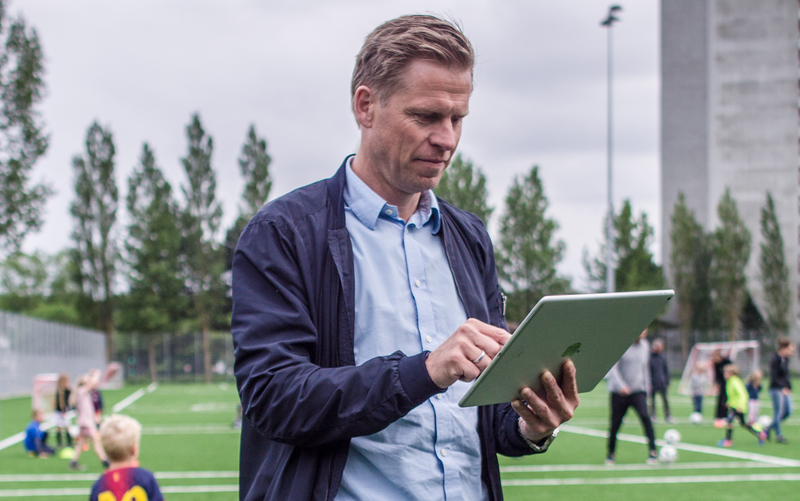 If you're looking for a way to have all the boring coaching tasks run automatically and have the complete overview of your sports team, then we have the perfect tool for you. 
What makes SportMember special is that it's not just like other basic sports team management systems with team sheets and lists – it's a detailed application with interaction from the members. All team communication takes place through the SportMember app. 
SportMember meets the requirements of every sport team that wish to have one system that can handle all aspects of administration and organizing. It is 100% free to register and use.
Everything the coach needs
With SportMember you get a complete team lists with all the necessary member information and beyond that, you as administrator can create team activities that appear across all the team calendars. Whether it's a practice session, a home match or communal dining all the players on the team will see it in their respective calendars on their smartphones.
Team news can also be written and sent through SportMember. Just like you also have the possibility to specify the starting lineup, update match statistics and much more. Here at SportMember, we work hard to make all administration and communication as streamlined and simple as possible.
Everything you need to run your team is gathered in one system. That's why we also have tools to administer schedule, tracking of membership fee and much more. The responsibility of running the team in an online platform lies with the coach, but you can also outsource some of the tasks. You can add additional assistant and and team leaders with the same functionality but different titles.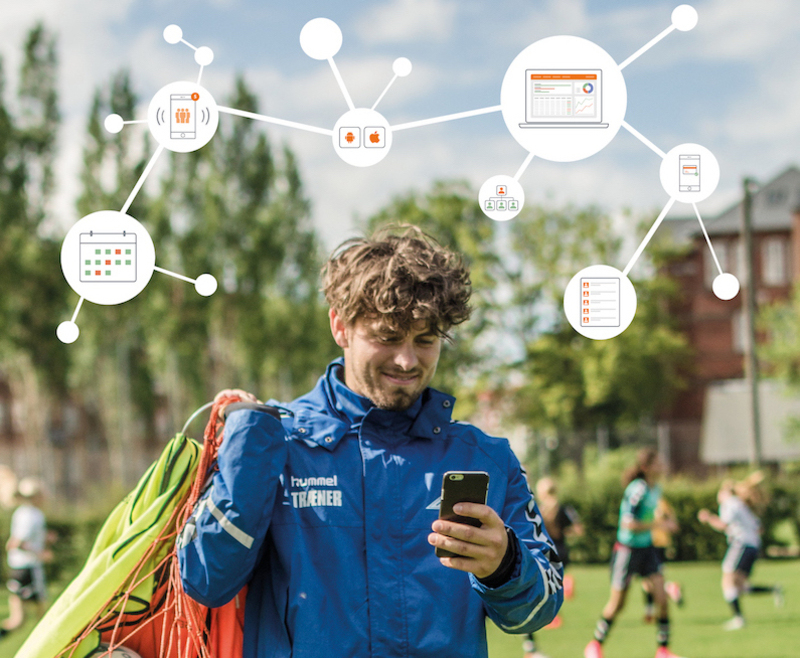 Features for the whole team
The free sports team management system combines team communication via app with modern team administration. Every member, every trainer and every parent gets their own login to the system and can directly access the teams to which he or she belongs. 
Within the teams, coaches, members and parents can then handle their daily tasks, such as: organizing driving to away matches, delegating tasks, creating man of the match polls etc. All this can be done by anyone within the team, without the coach having to interfere, and yet the coach can see everything going on within the team directly from the app.
The team not only gets a list with all important and necessary information of the members, but is also able to create activities, because it works as a sports team management system. If there's a party just for the members it can be arranged through SportMember. The ones on vacation won't be notified about upcoming activities in the specific period. Everything is being served on a silver platter for you.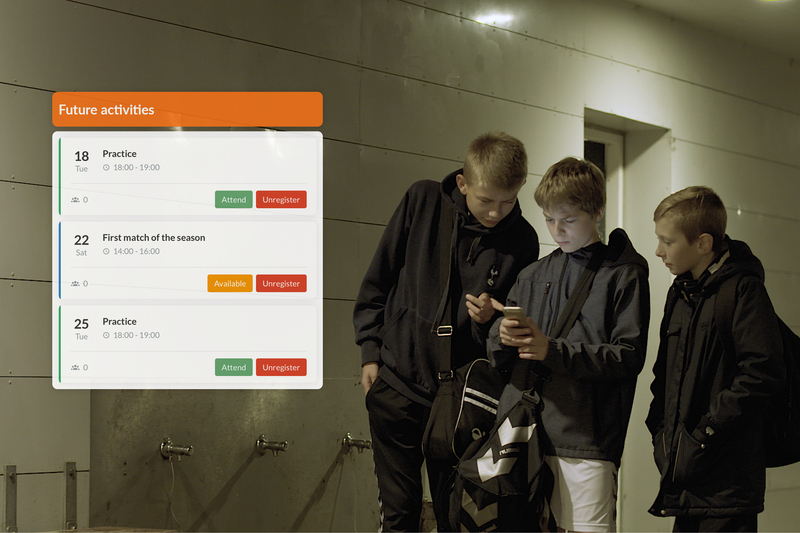 Up to date information 
With SportMember you not only have the option to reach those exact people on the team by sending text messages, emails or push notifications. The administration of members also becomes a lot easier. 
Each and every member has it's own SportMember login/profile, which contains contact information such as adress, phone number, email adress etc. The ingenuity lies in the self service. Dont waste your time running around parenting the players making sure all information is up-to-date. They do it themselves, because it's the only way to be in contact with the coaching staff for updates about upcoming matches and practice.
In addition, the members can upload a profile picture just like a social media, and immediately it's visible for the rest of the team. 
Membership payments being easy
Normally it's a pain in the .... , but with SportMember collecting payments from members is not that big of a deal. It's all automated in a billing system, where payment emails are send out automatically to both new members and when a new period starts.
What's the fuss about? Well, as specified above, all members makes sure their contact information are up to date. This makes the admin/treasurers job a lot less irritating, and in the end you will experience a payment flow you would have never imagined. Nice and easy and without all the hassle.